"Grands Crus" Nespresso coffees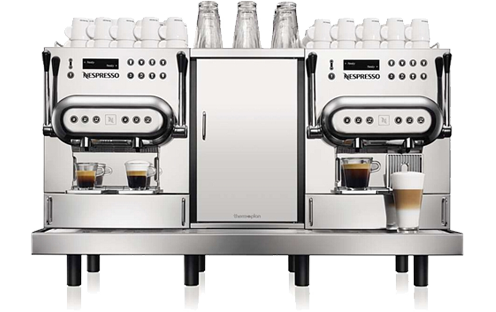 THE PIONEERING SPIRIT OF NESPRESSO
Nespresso is a proceeding born from a simple but revolutionary idea: to create a perfect Nespresso with an exquisite cream, a captivating aroma and an intense taste, elaborated following the traditions of the most experienced Baristas, with maximum amount of simplicity. A spirit of innovation has always embodied our continuous quest for excellence at every stage of the creation of a Grand Cru from the picking of coffee beans to the result in a cup.
OUR PASSION FOR PERFECTION
The aromatic richness of a coffee comes from the soil of its area of provenance: at Nespresso we treat and nourish this inherent richness in order to offer a perfect cup to the consumers, with absolute constancy.
We lead this by backing each step of the development process for our coffee.
For instance, repeated sorting ensures that only the best coffee beans are retained for the development of "Grands Crus". During the production process, sophisticated techniques are deployed for gathering, roasting and milling, in order to select only the most appropriate aromatic tones and profiles.
Our choices offer the best quality while preserving and revealing natures best.
After finding our perfect coffees, we present them as blends or as flawless original coffees.